FIAT 500 ABARTH Performance Induction Kit - Forge - TJet Turbo Motor - EU Model
Drive now, Pay later with Affirm!
Learn More
or with PayPal
Both options will be available upon checkout.
Add some performance to your European FIAT 500 with this Induction Kit from Forge.
This kit comes with everything you need for the installation.

It uses a carbon fiber canister to house one of our high flow air filters. The aluminum components are hand fabricated in our UK headquarters.

The cold air feed is drawn in from the scuttle panel, this maximizes the density charge of air entering the turbo intake. The flow of this can be seen in the image below.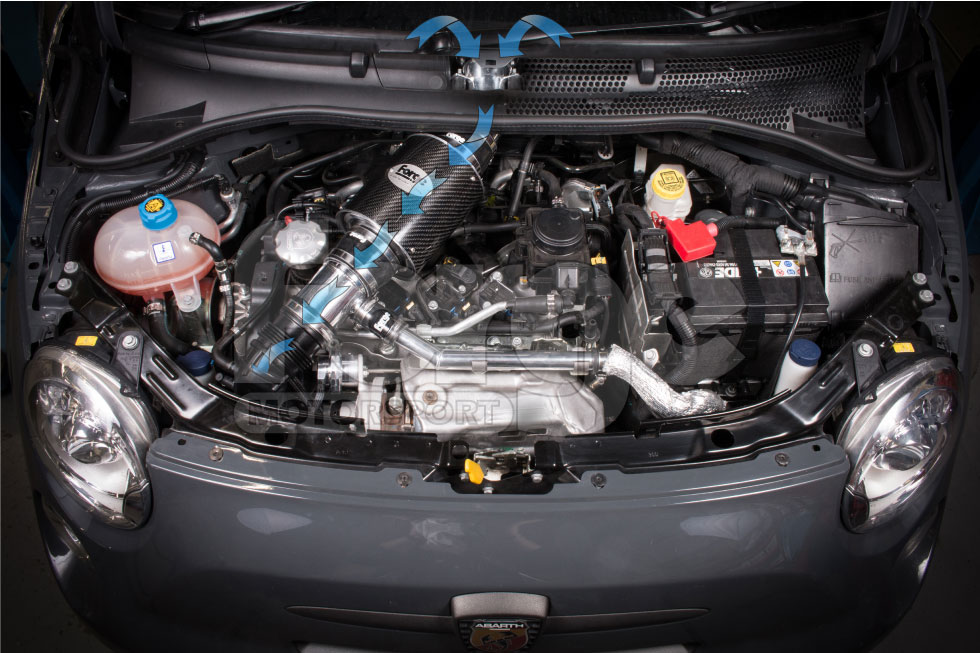 This combination of temperature and density gave us an 8bhp increase on our test cars as well as an incredible induction noise.

It will put a smile on your face not only when you feel the power gains, but also when you open the bonnet and see this beautiful product sat in your engine bay.

Features:
Complete kit and instructions for ease of installation
High flow intake in carbon fiber housing
Hand fabricated aluminum piping
Maximizes density charge of cold air for increased performance (8bhp)
Aesthetically pleasing design


Please note: This filter will NOT fit the 2012-on Multi-air engine