FIAT 500 Performance Air Filter - 1.4L Non Turbo - aFe Pro 5R - Pre-Oiled Media
FIAT 500 Performance Air Filter - 1.4L Non Turbo - aFe Pro 5R - Pre-Oiled Media
Product Information
$59.99
Drive now, Pay later with Affirm!
Learn More
or with PayPal
Both options will be available upon checkout.


Why choose aFe over other brands?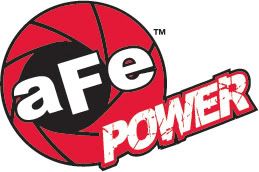 Get a 46.1% increase in flow rates!
aFe performance air filters use industrial urethane on all sides. Not two as in some other brands. This allows for better sealing inside the airbox. Additionally, aFe's filter pleats run the shortest possible distance. Other brands may run the length of the filter allow it to "Suck in" during heavy acceleration or throttle loads. The shorter span of aFe pleats makes for a stronger filter. Also, aFe pleats are deeper which lets more air pass through the filter with less restriction. This gives quicker throttle response and extends the service intervals due to higher dust holding ability.
Pro 5R Filter Media:
This filter features five layers of pre-oiled cotton gauze media to provide maximum performance. Its progressive layering allows the filter to flow at high levels even when dirty. This media is perfect for street and/or track use. Pro 5R filters are easily recharged with aFe's POWER CLEANER and blue air filter oil.
Rounded Deep Open Pleats:
aFe POWER performance air filters use a rounded, evenly spaced pleat design which allows for more usable filter surface area, providing increased flow and greater dust holding capacity.
Progressive Bump Seal:
This pliable sealing surface conforms to even the most uneven filter housing, making for a perfect filter fit and sealing surface every time. This design eliminates the use of gaskets or sealants and always goes back to its original form.
Full Polyurethane Frame:
All aFe POWER flat panel performance air filters are constructed with a full 360-degree polyurethane frame. Unlike other materials that degrade after repeated heat cycles in an engine bay, polyurethane maintains its original molded shape.
CA Residents:
WARNING: Cancer and Reproductive Harm - www.P65Warnings.ca.gov