FIAT 500X Roof Rack Cross Bars - for models w/ factory roof rails - Silver - 2015+
FIAT 500X Roof Rack Cross Bars - for models w/ factory roof rails - Silver - 2015+
Product Information
$214.99
Drive now, Pay later with Affirm!
Learn More
or with PayPal
Both options will be available upon checkout.
Easy to install, extremely durable and versatile.
These new roof racks are made from high quality aluminum, to ensure lightweight and sturdiness at the same time.

These Cross Bars are designed specifically for the FIAT 500X. This version is designed for models that came with the optional factory roof rails. .
Easy and clear installation, aerodynamic design, premium quality aluminum material and anti-theft locking system makes this a great choice when selecting cross bars for your 500X.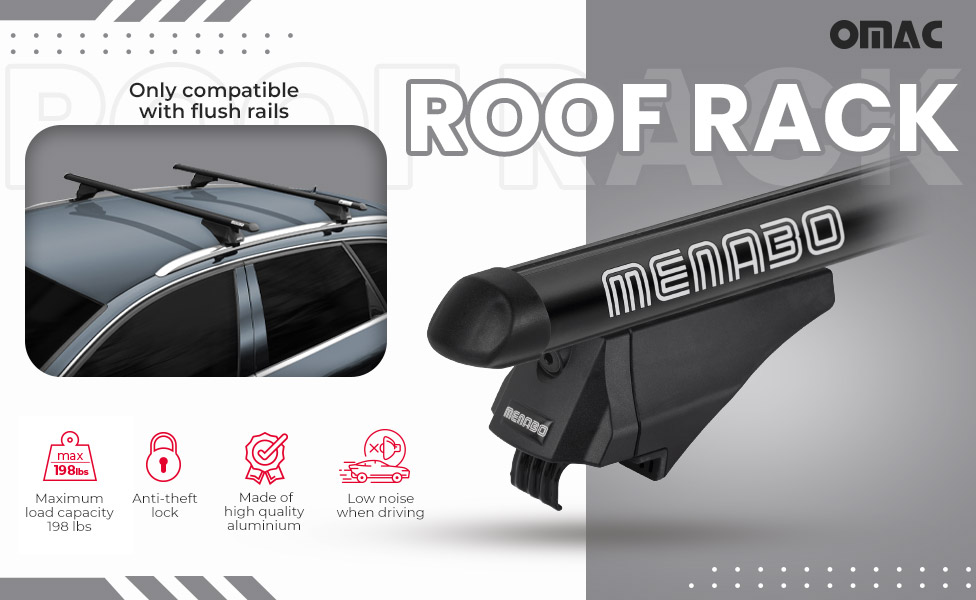 Roof racks are also called crossbars. Roof racks/cross bars are mountable bars that can carry 198lb. The aerodynamic design of the roof racks adds to the appearance of your vehicle and makes your car look sportier. Only suitable with Flush Rail roof type.
Features:
Designed for the FIAT 500X
Compatible with models that were outfitted with the factory roof rails
Check our other listings for models that are designed for vehicles without factory rails
High quality
Easy to install
Strongly built
Durable
Lockable via special key (included)
198lb max load
Withstands all weather conditions
No restrictions to your field of view when driving
Aerodynamic roof racks
No drilling needed